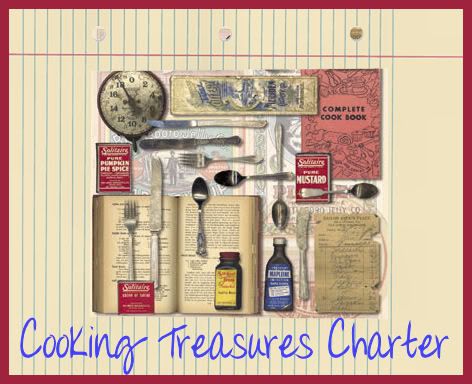 Welcome to Cooking Treasures, a collection of recipes and so much more. Make yourself at home and stop by Cooking Treasures Chat to discuss recipes, food and cooking. Around the table you can visit with friends or ask any questions you may have. We will search for any recipe you would like and post it here for you. Just Ask!

Post your recipes in the appropriate topic for the type of food or main ingredient. There is a guide in the first post of each topic to help assure you have found the correct area for your recipe. This will help keep things somewhat organized and easy to find when searching for a particular recipe or type of ingredients. As our collection grows, it may become necessary to divide topics and recipes may be moved from time to time.

Please use the recipe topics for posting recipes only. Share your comments, suggestions, and conversation in Cooking Treasures Chat.

We are casual here and you can kick off your shoes and relax. Keep in mind that this is a friendly, family-oriented board.