3 golden eagles caught in snare traps in Montana; 2 die
Wednesday, January 30 2013 @ 05:42 PM EST
Contributed by: karenbills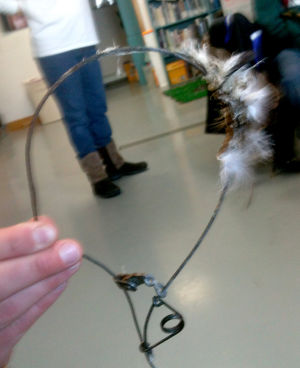 January 29, 2013 10:15 am
•
Three golden eagles caught in separate snare traps over the past few days have raised concerns among biologists who are racing to understand what's causing the raptor's migratory population to dwindle across the region.
The Montana Raptor Conservation Center in Bozeman posted an image of one injured eagle on its Facebook page. The bird arrived at the center tangled in what remained of a wire snare.
Of the three trapped eagles, it was the only one to survive. Whoever found the raptor cut the snare, but left the bird to wander with the cable embedded in its wing and shoulder.
Read the rest of the story here: http://missoulian.com/news/state-and-re ... 5.facebook